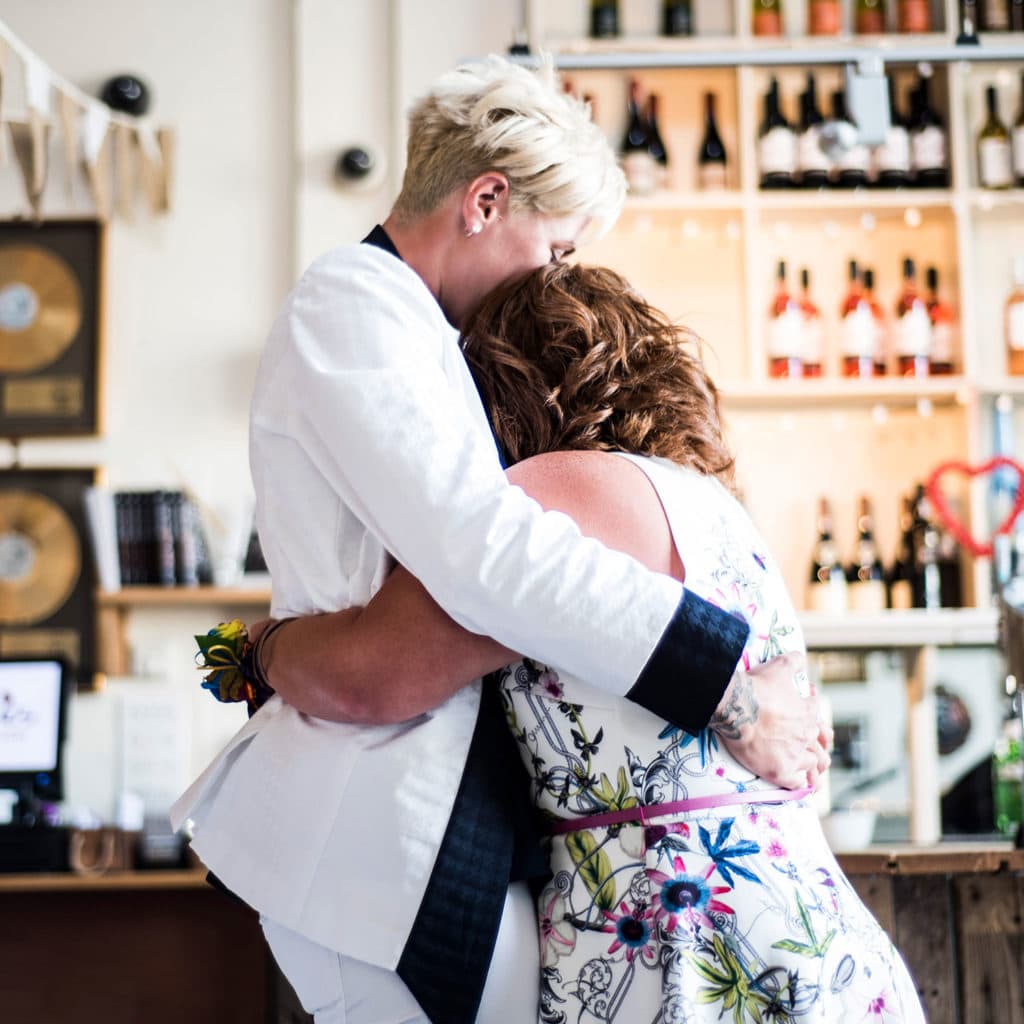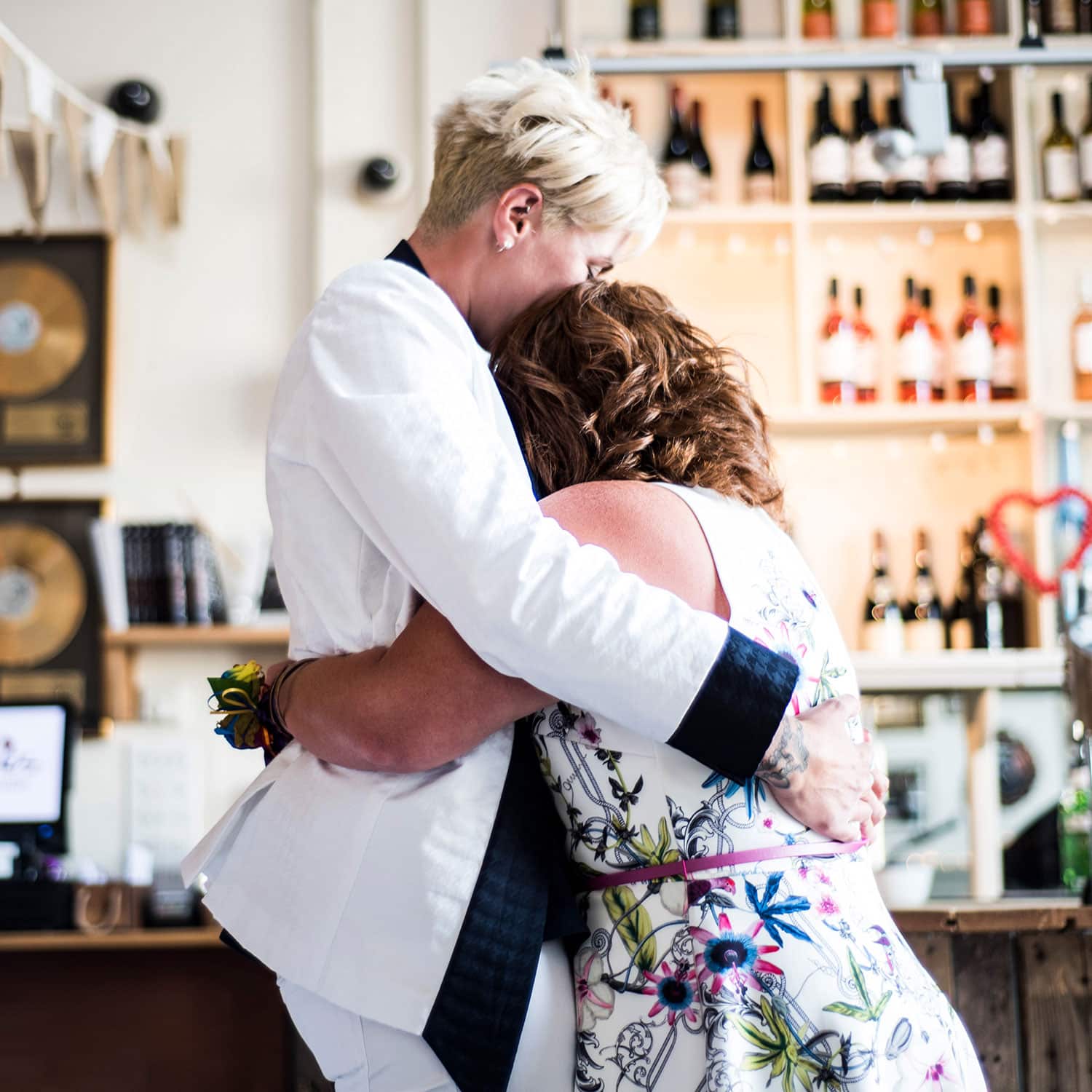 Photography : Fountain Fotos
Clare and Charlie Wedding
We had the most awesome day at Amelie's for our wedding. When searching for our wedding venue, it was important that our day was going to run smoothly, have amazing food, and an incredible location. We had holidayed in Cornwall with our respective families as children, and Clare as an adult before we met. Our first holiday together as a couple was in Porthleven. With this in mind, I did the trusty Google search for gay friendly wedding venues in Cornwall. Amelie's appeared on a website, and we recognised them as 'that cool restaurant in Porthleven'.
From the moment we enquired about having our special day at Amelie's, we were sure it was the right place. All the staff and the owner Sam were so lovely and welcoming. Their advice and guidance was brilliant, and seeing as we'd not planned a wedding before they were a godsend.
The communication from Amelie's was great. bearing in mind it was mainly via phone and email as we live 300 miles away, we were sure everything was in hand.
Our actual wedding was the most incredible day. The venue looked fantastic, and the staff were amazing. The food was all perfect, from the canapés, to the wedding meal, and the pizza and pasties in the evening. Our photographers said it was the best wedding they had ever done, and so many of our guests said it was their favourite wedding to attend. We would do it all again at Amelie's tomorrow if we could. Maybe we will do a vow renewal there one day.