 Sam's love of Cornwall and the west country began when she came to study broadcasting at Falmouth University. Following several years travelling the world, and a spate in America's deep south, Sam settled in Australia to work in the film industry. After five years, Sam moved back to London and met her now husband who hailed from Cornwall. They made the move here, where Sam decided to follow her second passion of entertaining and food, and after re-training to gain her cheffing credentials, she opened Amélie in Porthleven in 2009.
Sam's father was a drummer and worked in show business, meaning her childhood always centred around live music. Combining her love for this with food, Amélie soon gained a reputation for a place to enjoy simple fresh seafood served with a great vibe.
After ten years, Sam opened her second restaurant in Hayle called Lula, a beach shack serving seafood and ribs with a Floridian vibe – inspired by her travels in the deep south of America.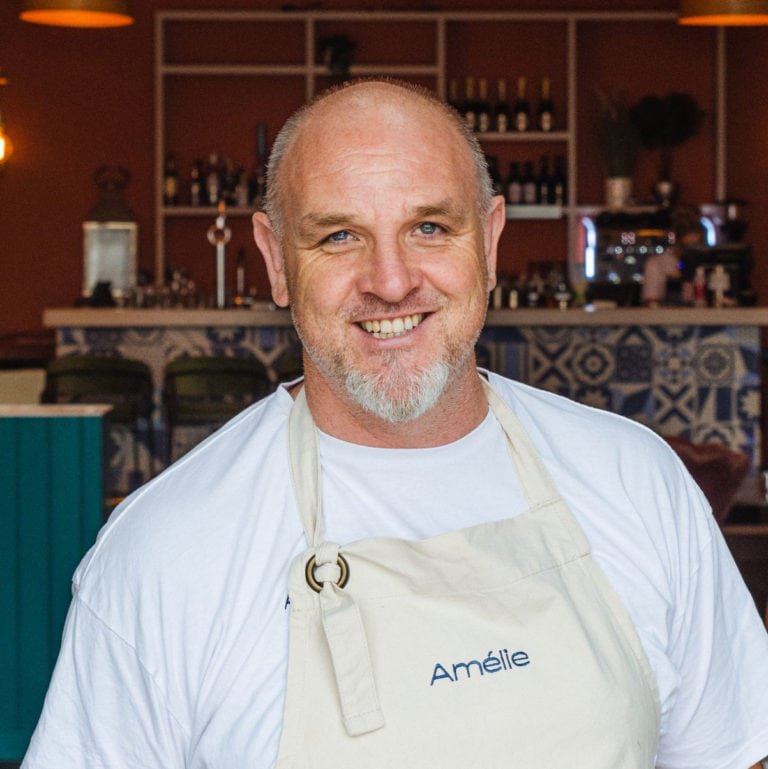 With more than 30 years experience in the restaurant industry, the Amélie kitchen is in safe hands. Bryan studied at Cornwall College, then spent the first two years of his career in northern France, where he started as apprentice in a Michelin-starred hotel before working his way up to running the fish section.
After spending time in Australia and the Pacific, he came back to England and worked in London, before settling in Cornwall – motivated by his love of the county's great selection of fresh and local produce. His favourite dish is a whole baked fish, championing simplicity and showcasing the beautiful natural flavours. Bryan loves putting on specials using the wealth of fresh fish found our doorstep here in Porthleven Harbour.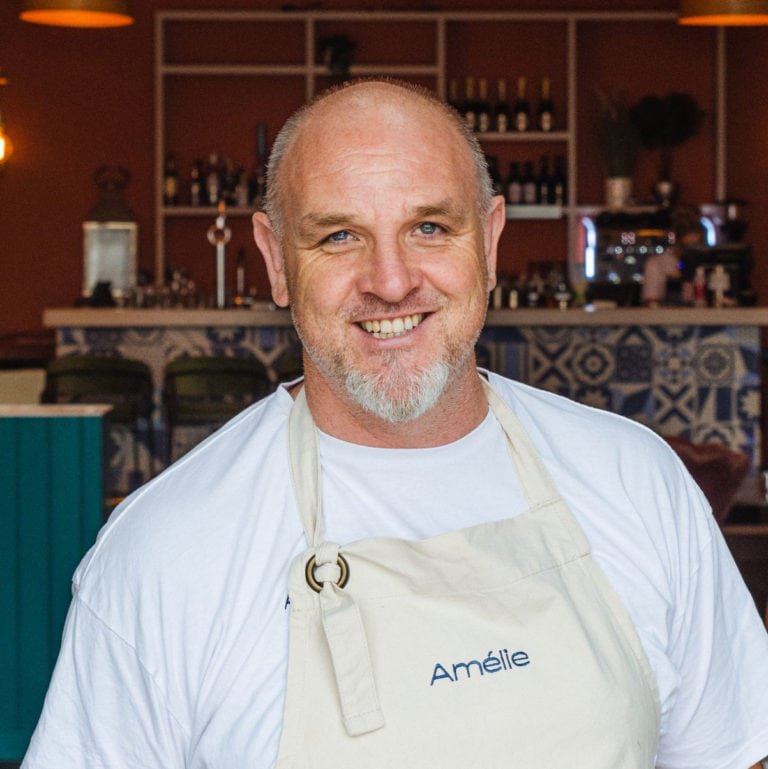 Alex developed a passion for the hospitality industry through working front of house in pubs, cafés, and a theatre, before jetting off on his travels to Panama and Colombia where he helped open a backpacker hostel and travel agency in Cartagena. Here he found a love of coffee, and when he moved back to the UK he set up a coffee shop in St Ives which he ran for six years. The family vibes of Amélie is what Alex loves most, and takes pride in maintaining this atmosphere throughout service in the restaurant.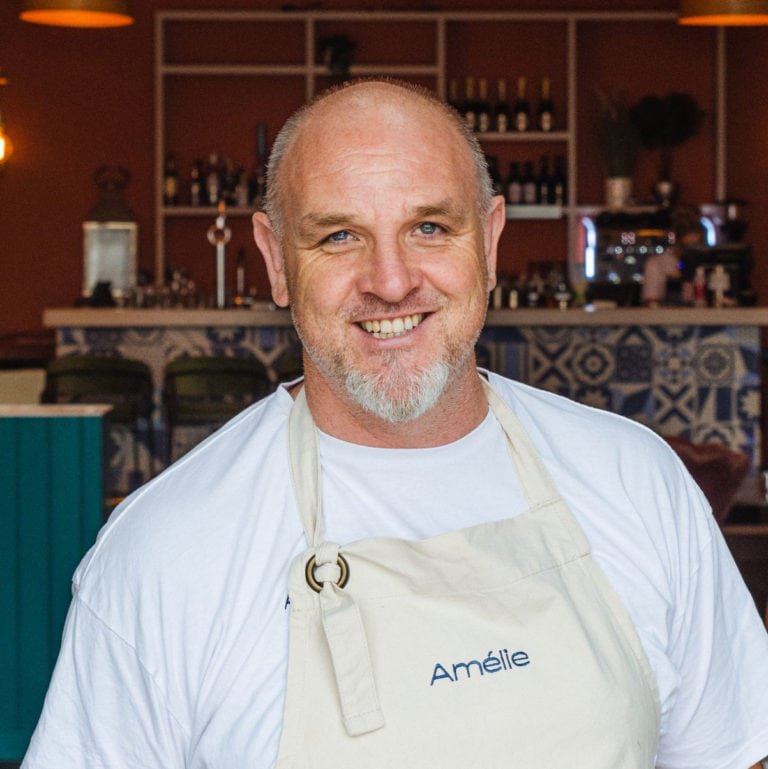 Kate started working at Amélie before heading off to Plymouth University to study Events Management. Once she graduated, she came home to Cornwall and took over managing the weddings and events at the restaurant.  
She loves the process of getting to know couples, seeing their vision become a reality, and being there through every stage of their day. Bringing food and music together is what Amélie is all about, and Kate is here make sure each event is memorable – whether that's a wedding or one of Amélie's own seasonal events.